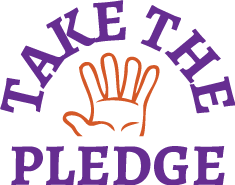 Join The University of Mississippi and pledge to…
CHALLENGE stereotypes and CALL OUT sexist attitudes
SPEAK OUT if I hear excuses for violence or victim blaming
TREAT my significant other with respect
RESPECT the dignity of others
Together, we can STAND UP and not STAND BY, and stop violence before it starts.
Why Take the Pledge?
Too many women, men and children are affected every day by violence
Silence and inaction is a form of complicity
It takes all of us to change the culture to one that does not accept violence
Take the pledge now! Help us reach our goal of 7500 community members by November 1, 2014!